Welcome to the New World of Itineraries
With the innovative R24k Quotation Viewer a travel agent can send to their guests everything they need contained in a single link. The quotation will open to display a range of beautiful colourful photos, chosen especially to reflect stunning scenes from an upcoming holiday.
A simple click will take the guest to the easy to use interface of their itinerary overview giving them an at-a-glance summary of each day of their tour. A more detailed day by day itinerary shows them specific details of each day's itinerary. Hotel information with direct links to their homepages for further information is also provided. A tour map gives them the tour route generated through google maps.
Also accessible to the guest are their quotations as well as other information or documents their travel agent puts in the system for them. The guests have the option to download or print these as they wish. All of these, beautifully presented by the R24k Quotation Viewer, are available at the click of a mouse or tap of the screen wherever you have access to the internet.
Contact Us for more information, or request a free trial. Thank you.
The Quotation Viewer is responsive and therefore will show perfectly on a mobile phone, tablet, and computer.
A demo of a quotation can be found here: Demo Quotation.
Below, you will find the different tabs of the quotation:
Intro Slider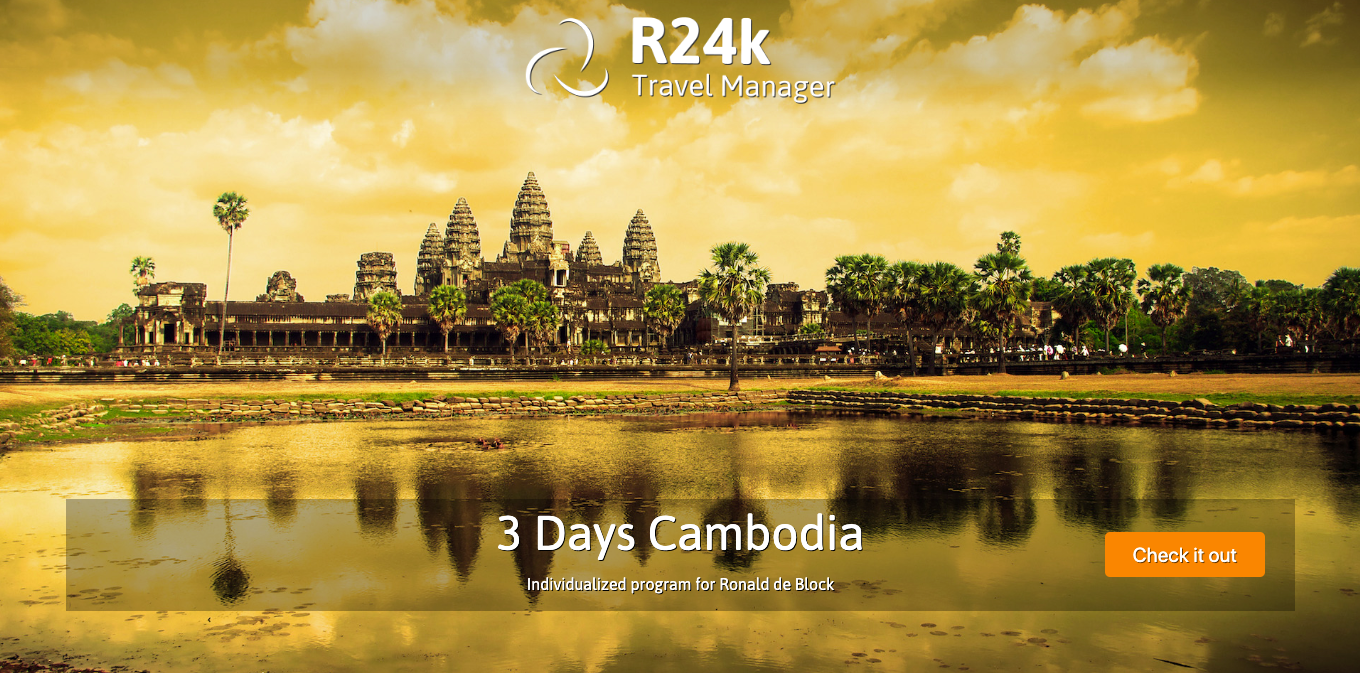 Overview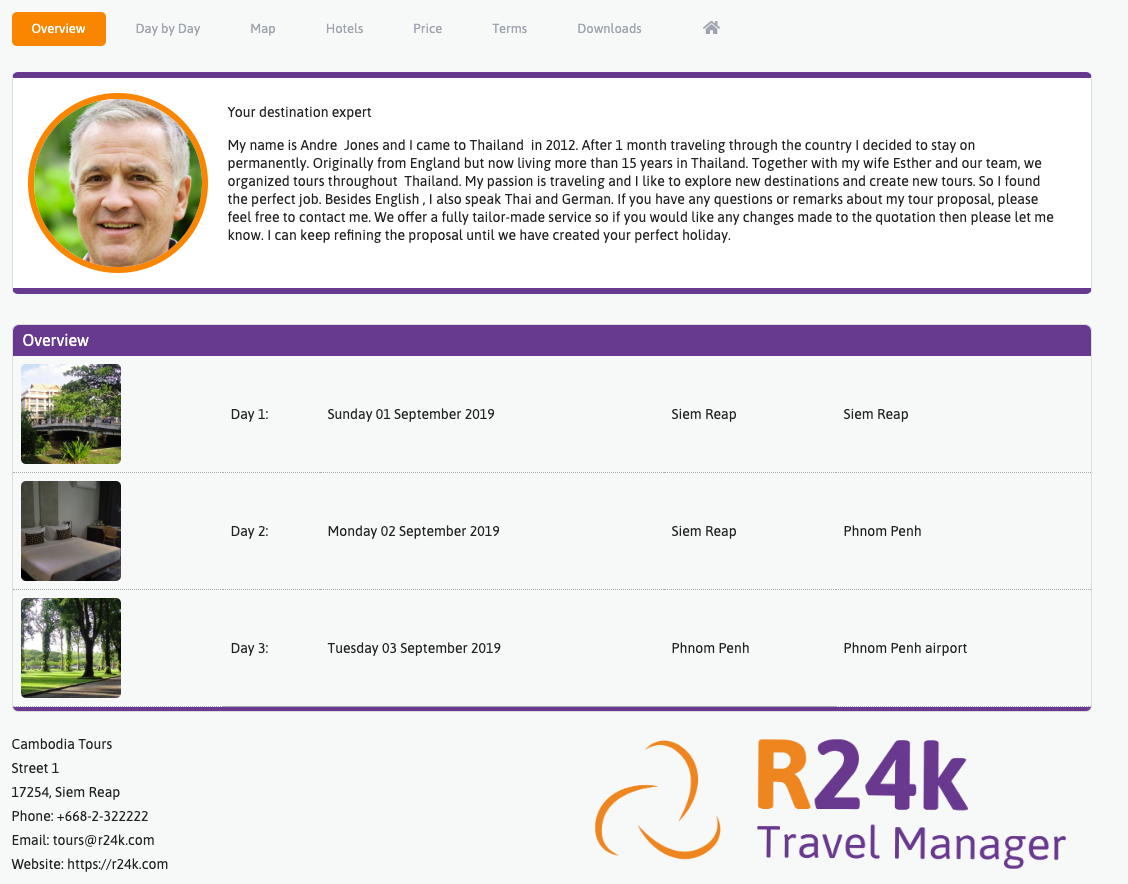 Day by Day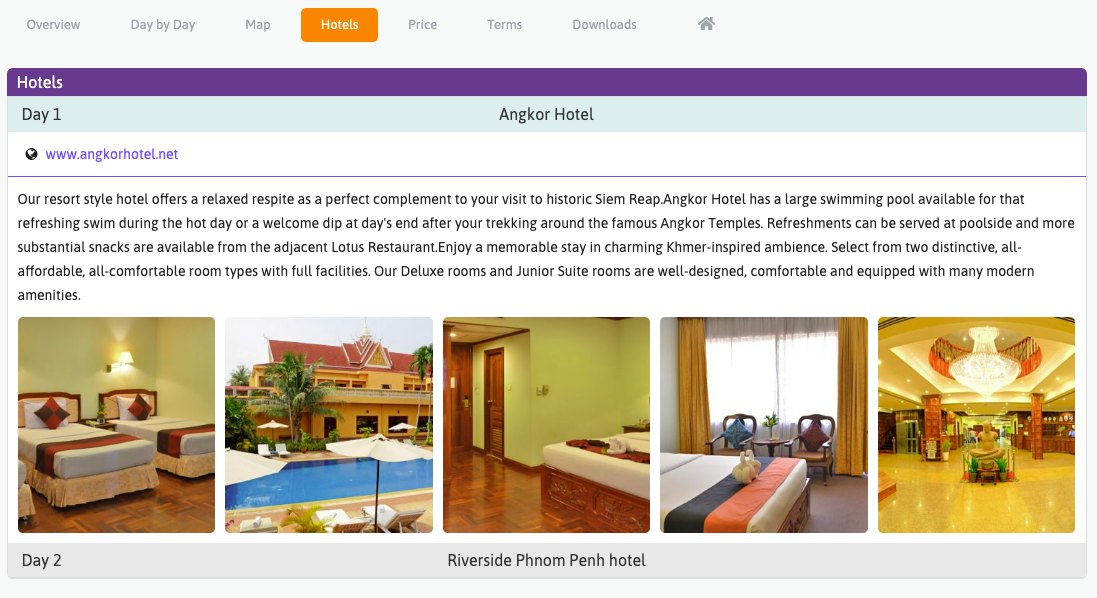 Map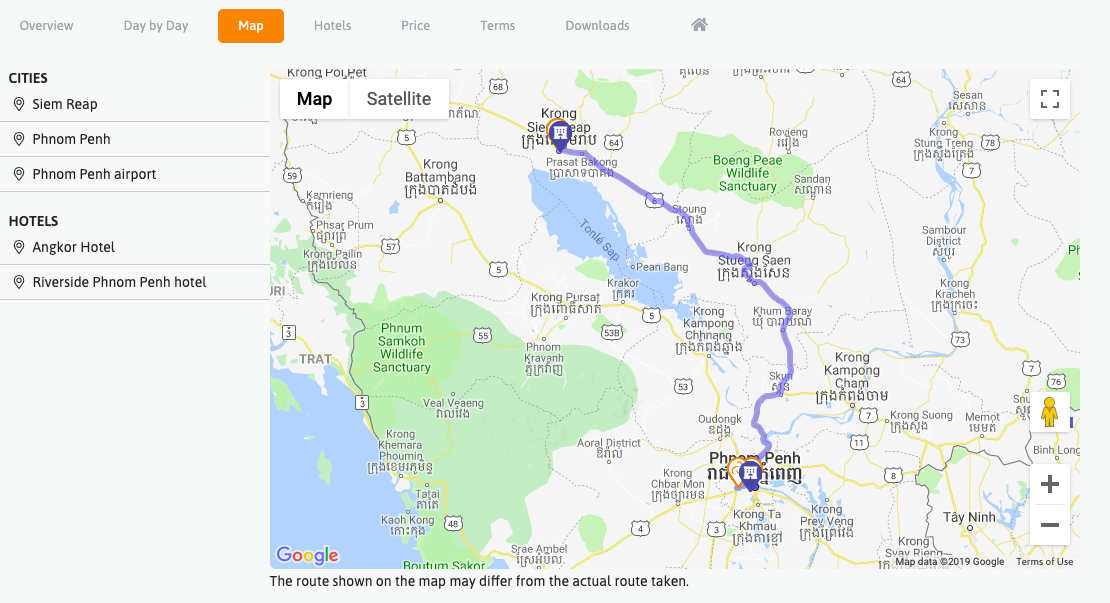 Hotels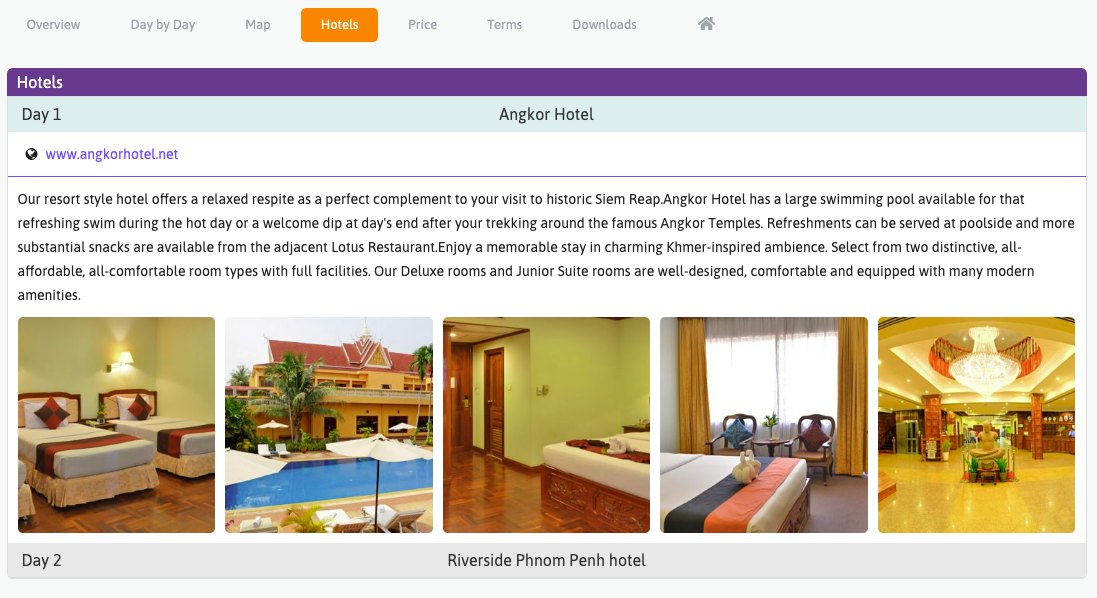 Price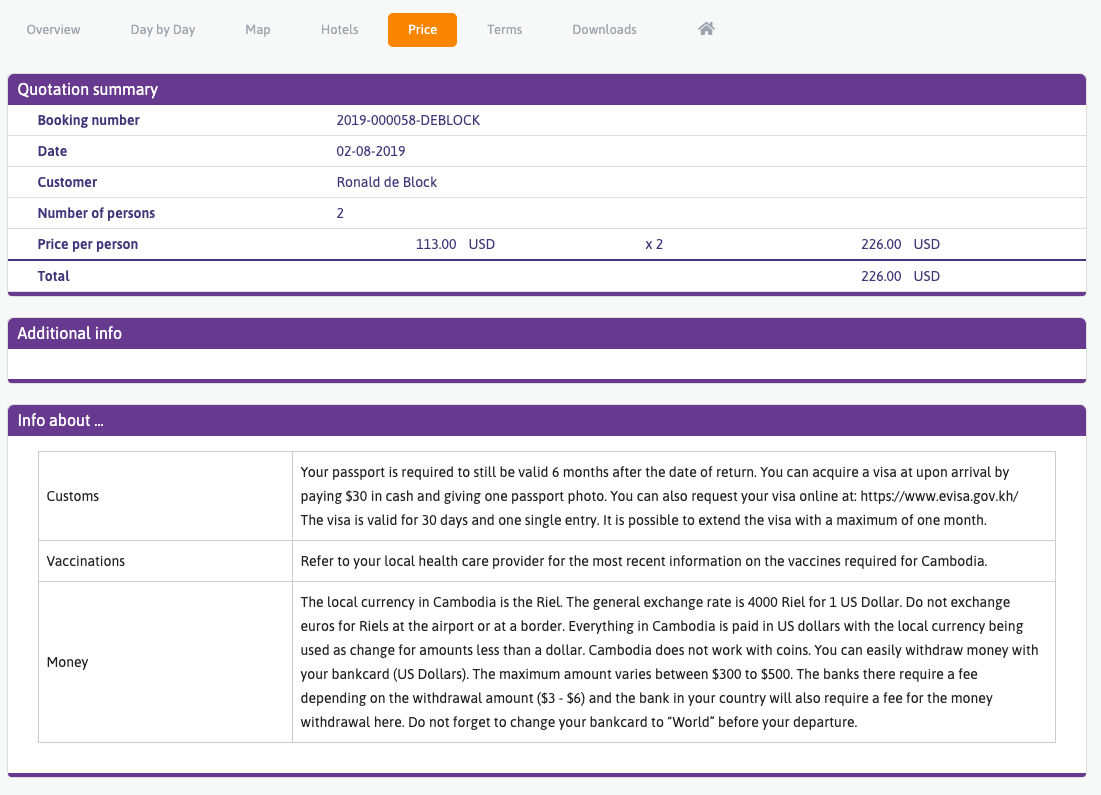 Terms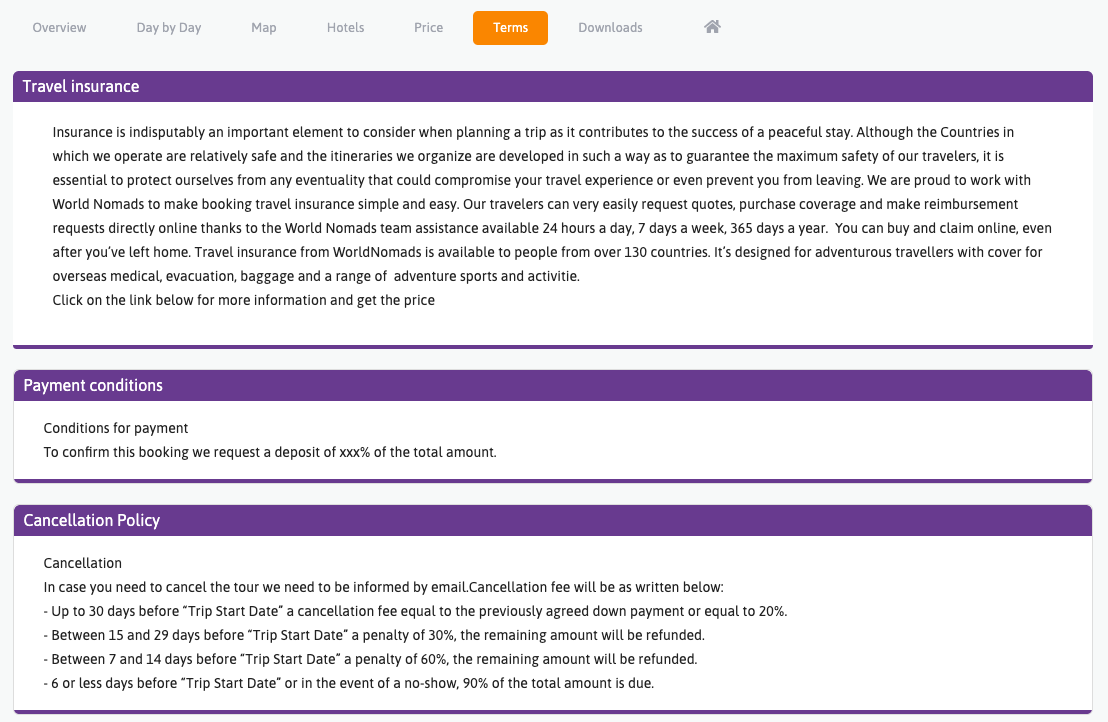 Downloads