Multilingual, Multi-Currencies Software
Multiple Languages.
Among its many features, the R24k TM software's multilingual and multi-currencies alternatives are what make it even more special for our users. English was the default language in the beginning. Now, the TM allows users to send professional, fully informative and tailor-made quotes in German, Dutch, Italian, French, Spanish or English. You can choose and enable the languages in Settings-Translations.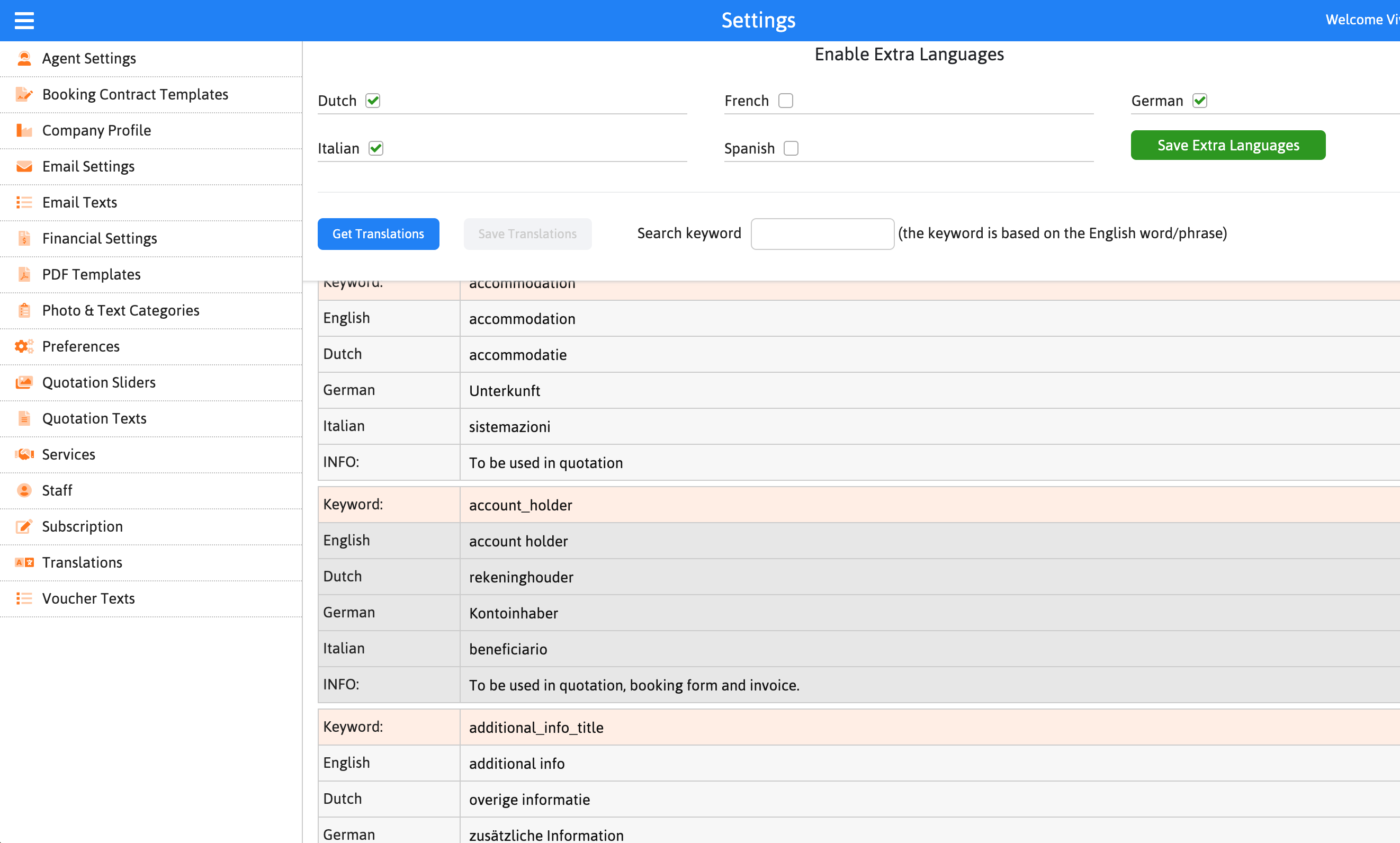 Multi-Currencies.
When it comes to currency, our clients who are based in different countries and who cater to customers from all over the world are using various major currencies for the quotes and packages they send to their customers. Therefore, the multi-currencies tool was introduced to make it convenient for them to set their default choices and shift from one currency to another as needed with just a click when making quotations. The system will automatically do the conversion work and such.
In Settings-Financial Settings, you can select the currencies you wish to save for your system from a long list of options. The middle rate percentages, etc., can also be quickly adjusted there.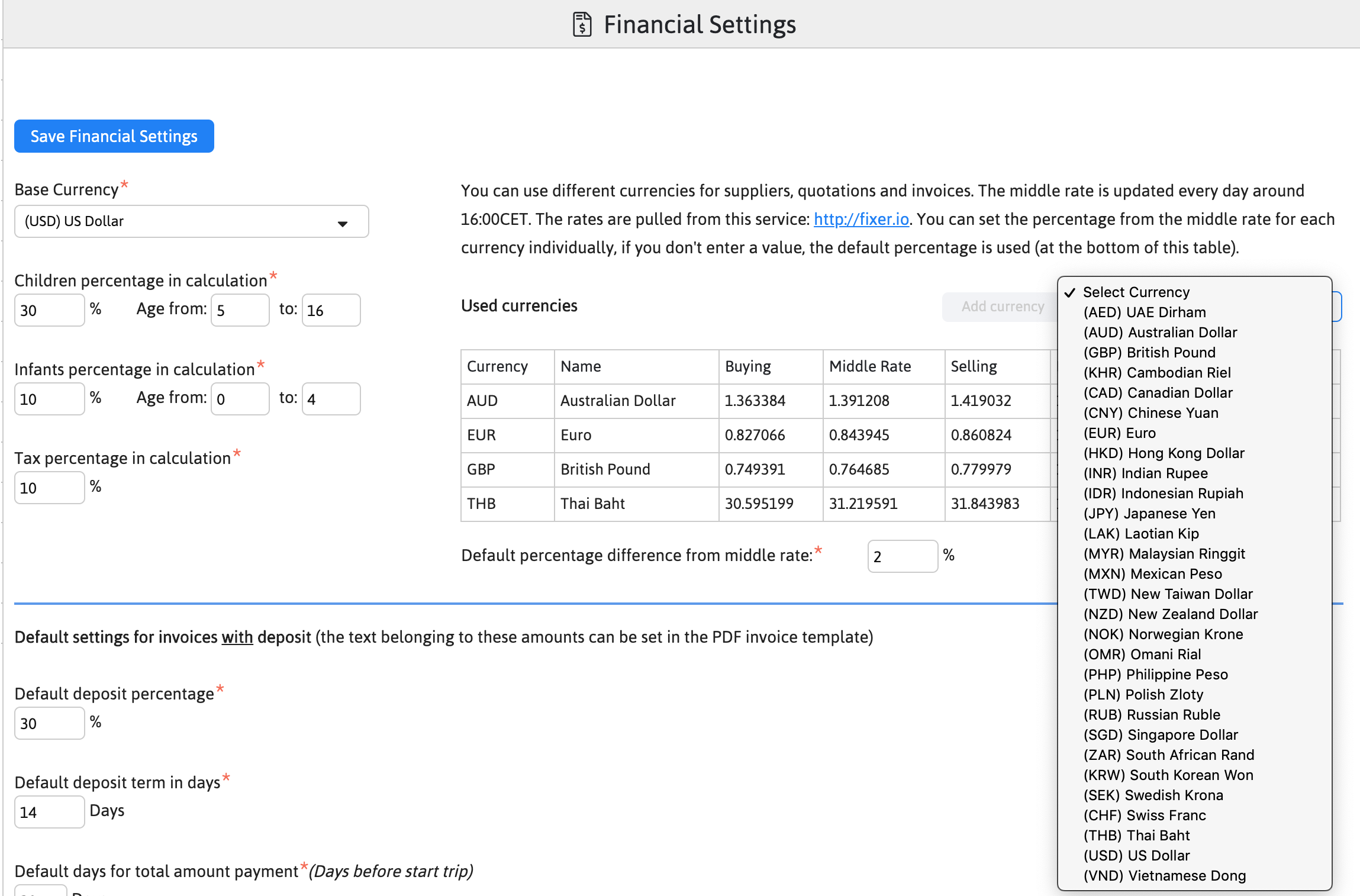 Supplier Currencies.
The multi-currencies setting is not only found in the quote and package creator, but also in the Suppliers section. Users can set or change currencies when saving data and prices for their service providers or "suppliers". When a different currency is selected, the conversion from that to your system's default currency is also automatically shown on one side for your reference. Just make sure to enter the right price amounts according the currency you choose.
As can be seen in the following image of an example supplier, the default currency is US dollars, and the selected currency to be used for this particular supplier is euro.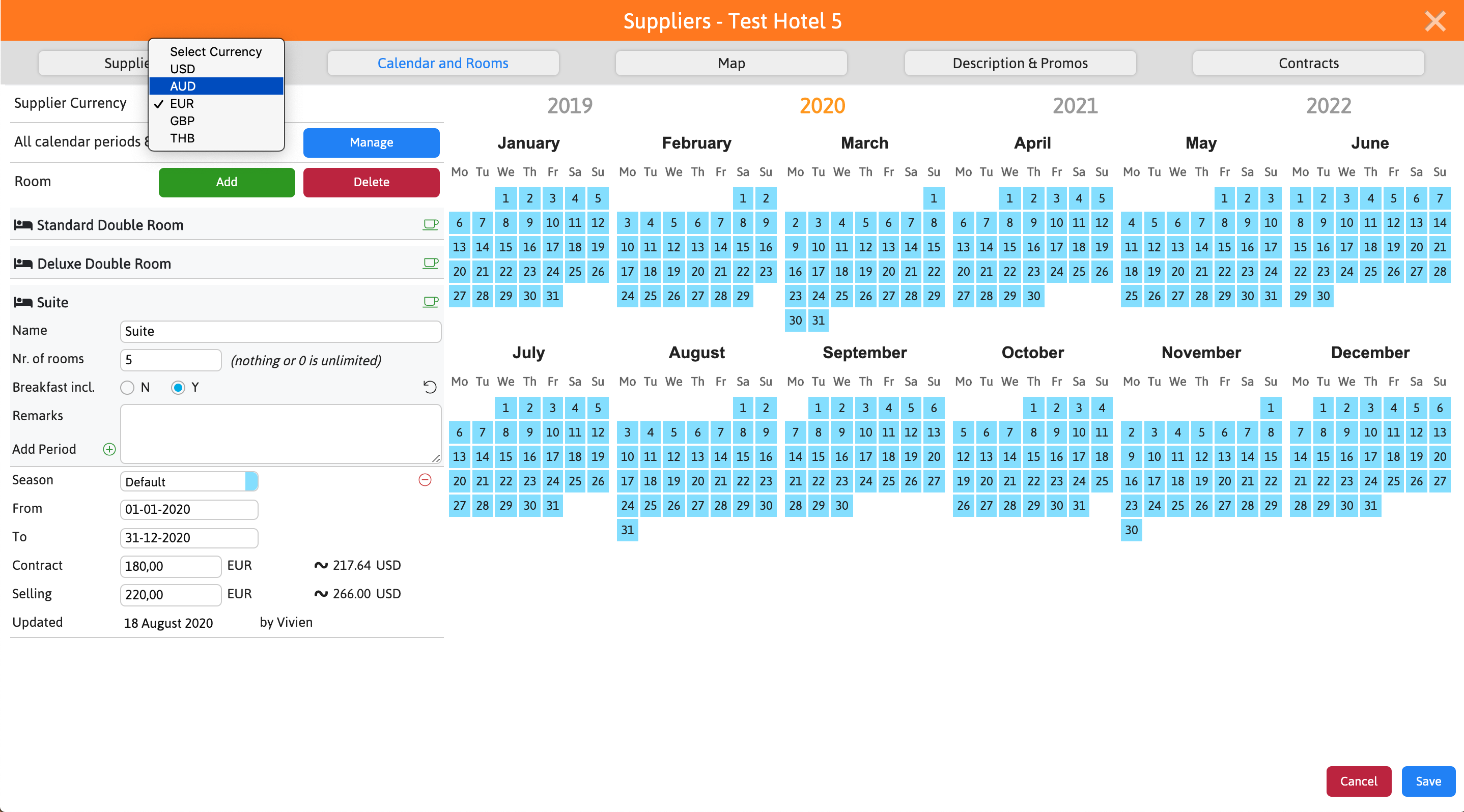 You can try the multilingual and multi-currencies features during your free trial of the software. Or contact us for more information.